Herceg Novi City Bike Tour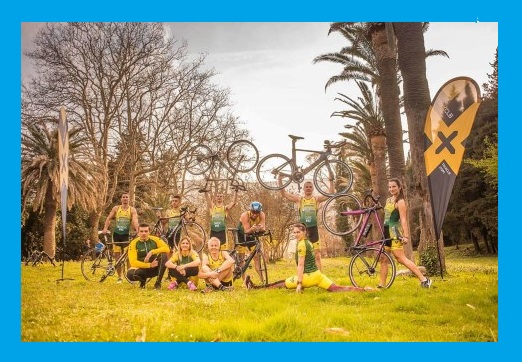 During the bicycle tour, your guide will safely lead you through the most beautiful parts of the Herceg Novi, which are famous for their unique fortresses.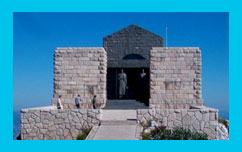 Montenegro tour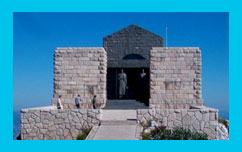 Get to know with history and natural beauties of Montenegro, try national cuisine, visit city-museum Cetinje, enjoy the view of Boka bay which will take your breath away.
Dubrovnik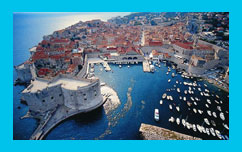 An ancient town with marble-paved squares, monasteries, churches, fountains and museums, seems to bring down all time barriers and keeps its trade and cultural center of the 15th and 16th century looks.
Mostar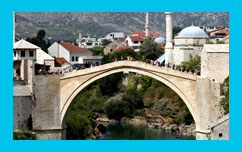 Handicraftsmen played a huge part in Mostar's development in the early years of its existence, and have continued to do so even today. Visit the town which represents unbreakable junction of different cultures, exotic Orient and western civilizations.
Rafting Tara river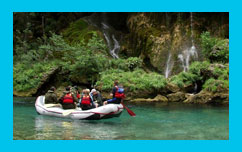 For all those who are searching for adventure and exciting contact with nature. Ravines, huge obstacles, abysses and rapids, steep riverside with hundred of years old forest, are just a part of decor of second biggest in the world canyon.
Boka bay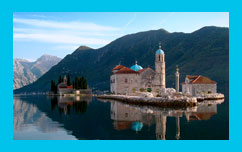 The impression that this bay will leave will be unforgettable. Nowhere had nature made such unusual junction of blue sea, rich Mediterranean flora and steep mountain chains in the background.
Monastery Ostrog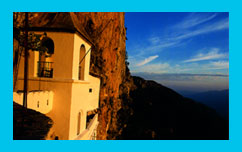 At the very top of a steep mountain cliff, often hidden behind clouds and mist, the Monastery of Ostrog is situated. Find out why it seems so unreal, as it was not made by men.
Skadar lake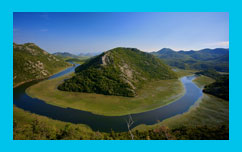 It is one of the last freshwater swamps, the last habitat of pelicans and the biggest bird refuge in Europe. Numerous fortifications from the distant past remained as traces of the past.